Global CNC Repairs and rebuilds all Makes and Models of Driven VDI Tool holders and Live Tool Holders. We can perform any repair including Spindle, Shaft, Bearings and Seals. We offer a free quote within 1 to 2 days on every live tool after 2-3 hours of analysis time spent by our expert technicians. Global CNC also offers a one year limited warranty on all repairs/rebuilds.
Typical Repair Time Frame: 1 Week for Normal Repairs & up to 3 Weeks for more challenging Repairs. For Example, General Maintenance; replacement of Seals and Bearings, Realignment and re-adjusting the Tool holder normally takes 3 to 5 days. Spindle Repairs; the repair time frame is normally 2 to 3 weeks.
Repair Process:
Inspection, disassembly and analysis of defective internal parts.
New Replacement Parts are ordered or made.
Seals and Bearings are replaced.
Internal Components repaired as required such as the Spindle.
Realignment performed.
Tool holder tested for performance.
Live Tooling is given a deep cleaning and thorough inspection prior to shipping.
Guarantee: Global CNC Guarantees all Live Tooling Repairs 100%.
Send your broken Live Tooling along with a Repair Request Form to Global CNC Industries.
Address: 15150 Cleat Street, Plymouth, MI 48170. Attn: Driven Repair Department.
Call 800-992-1195 or email sales@globalcnc.com to Request a Quote Repair form. Send in Broken Holder as is; assembled or disassembled.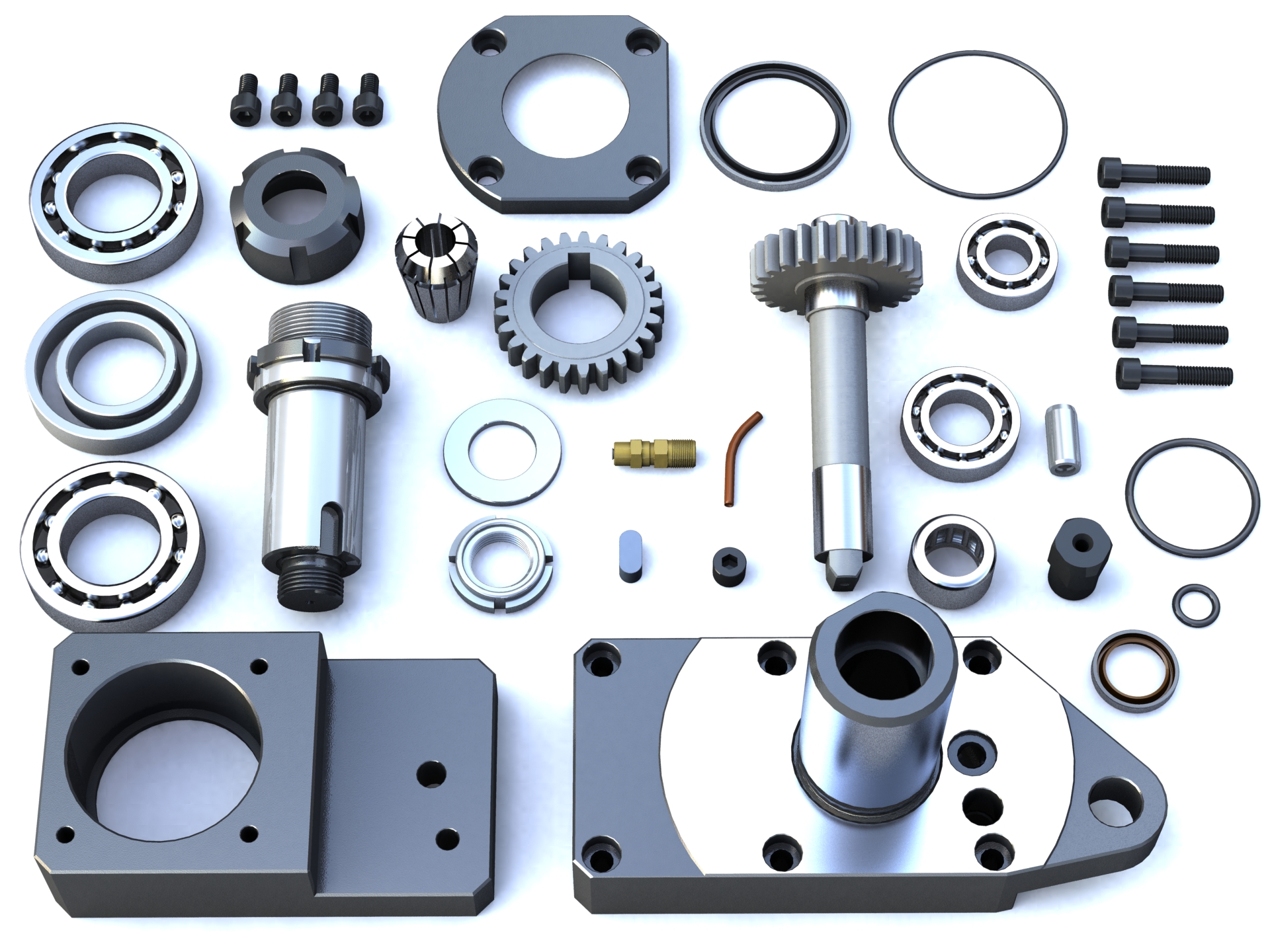 Request a Driven Tool Repair Quote
Global CNC Repairs all makes and models of Driven Tooling!